ALMETEC. Alles Spezialisten.
All our employees are specialists. Each hand movement is undertaken in a routine manner. Expert and passionate Manufacturing ensure products of the highest quality are delivered.
Whether through use of simple hand movements or complex automated production processes, we work with precision. For you.
Production
Cutting of profiles
Automatic and double mitre saw
Max. rod length 7,000 mm
blade diameter Ø 500 mm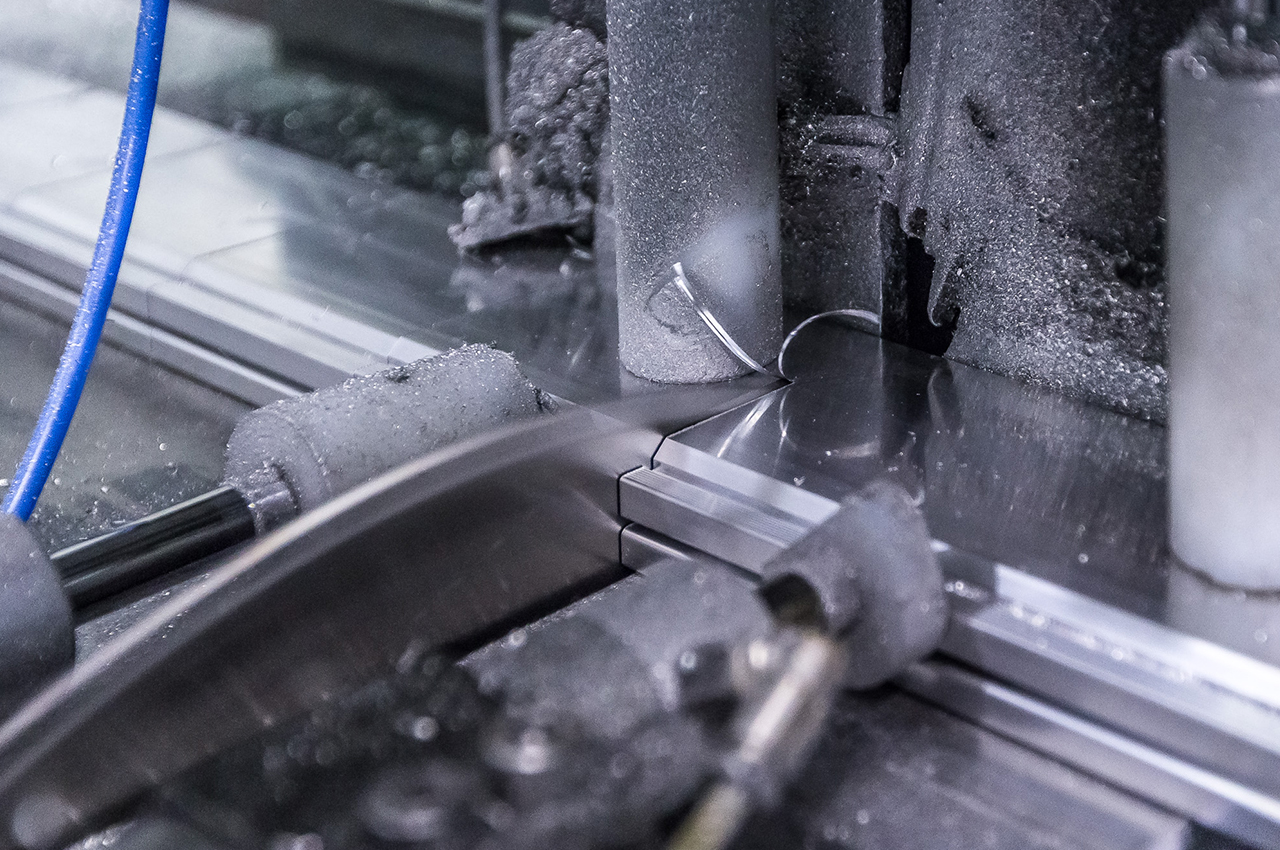 Rod and tube processing
5 axis rod processing
max. processing length with front end processing 7,200 mm
max. processing length without front end processing 7,520 mm
All work processes such as milling, drilling, thread cutting and thread milling, notching and sawing take place on the stationary profile to protect the profile surface.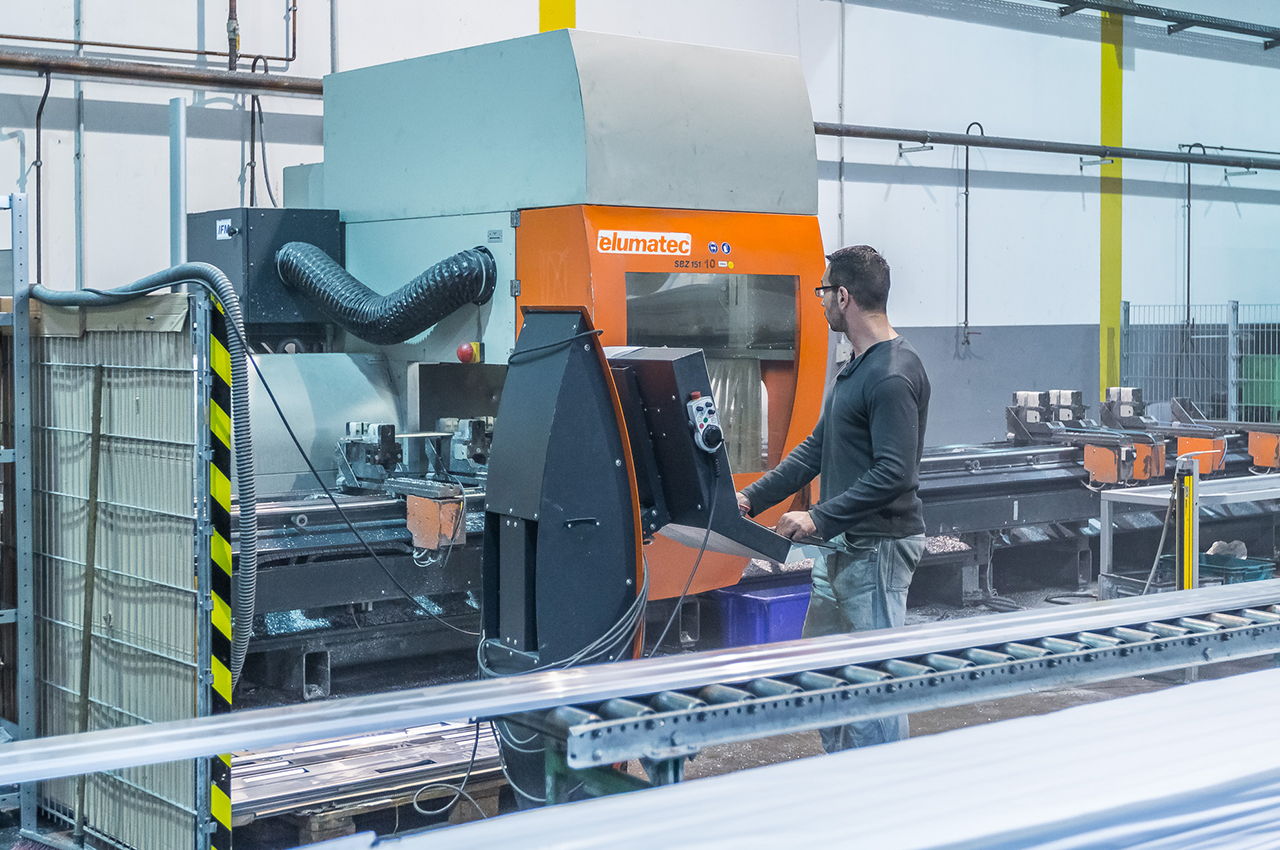 Bending technology
Profile machines/ universal machines / stretch-bending machines (dependant on application) Pressure levels of up to 25 tonnes. Bending technology is a core competence of ALMETEC. Please contact us. We'll be pleased to advise you.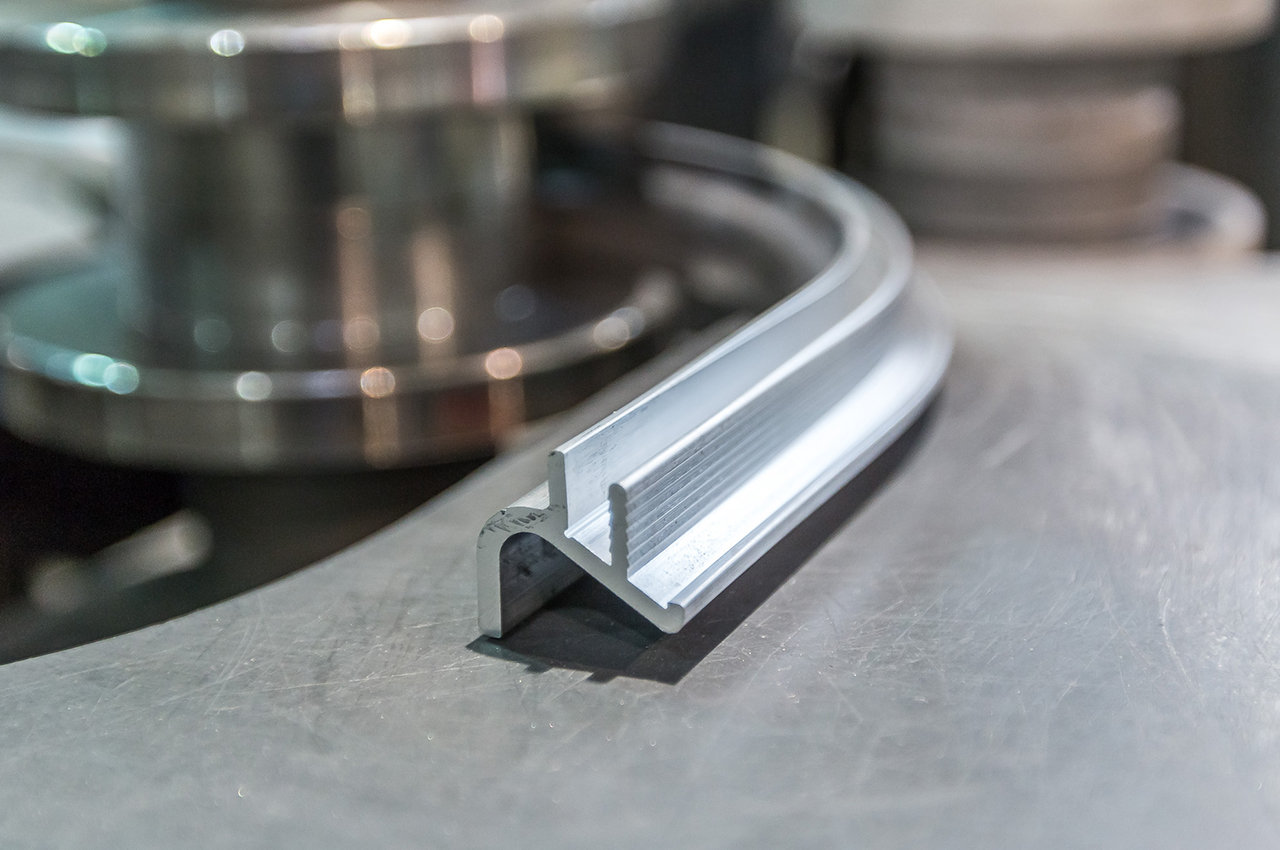 Milling and turning technologies
Machine equipment with the most modern CNC controlled machines.
max. CNC milling traverse paths:
x=6,000 mm, y=550 mm, z=550 mm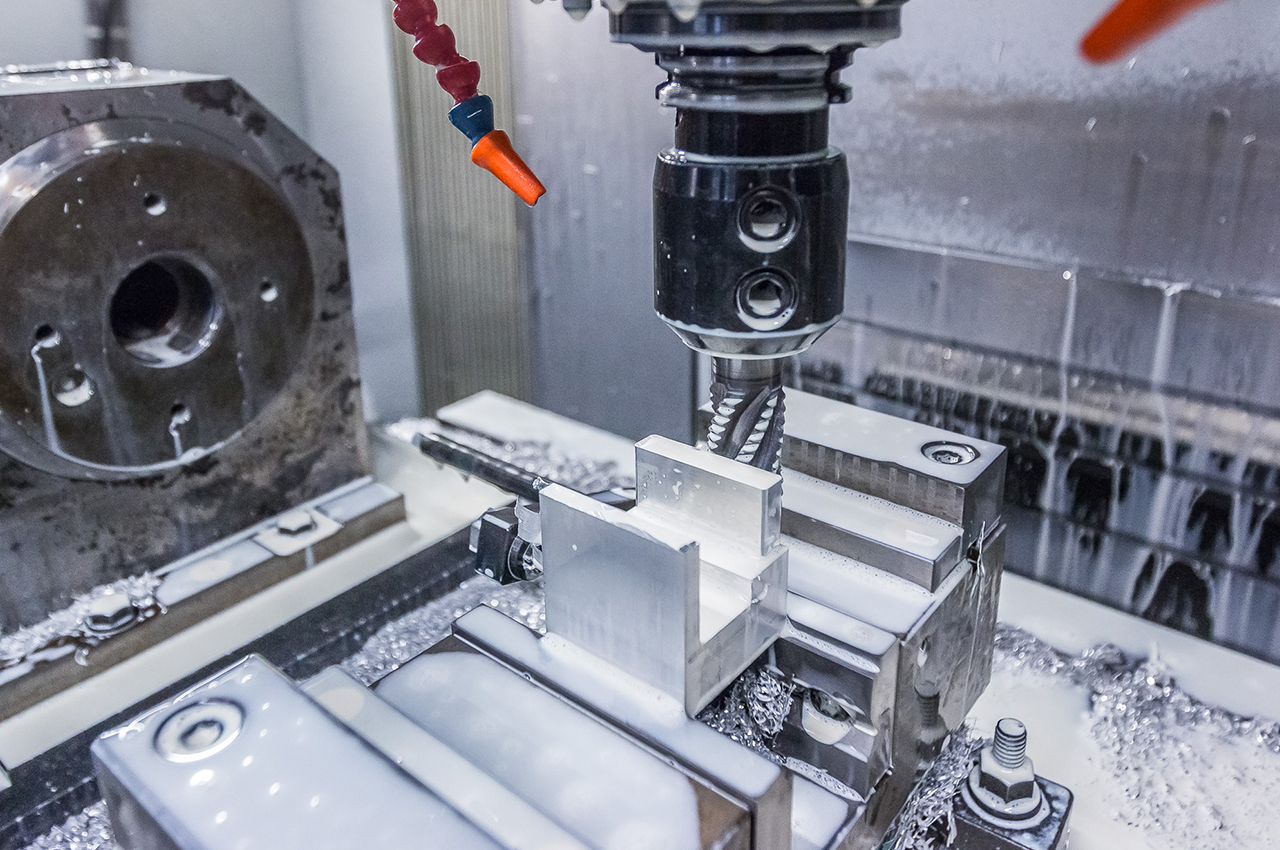 Stamping technology
Hydraulic and eccentric presses machine equipment
Lifting power hydraulic presses (forming, calibration) = 65 to.
Lifting power eccentric presses (inlaid works, stamping) = 100 to.
We have our own toolmaker's shop, which is responsible for maintenance of existing tools and acquisition of new tools.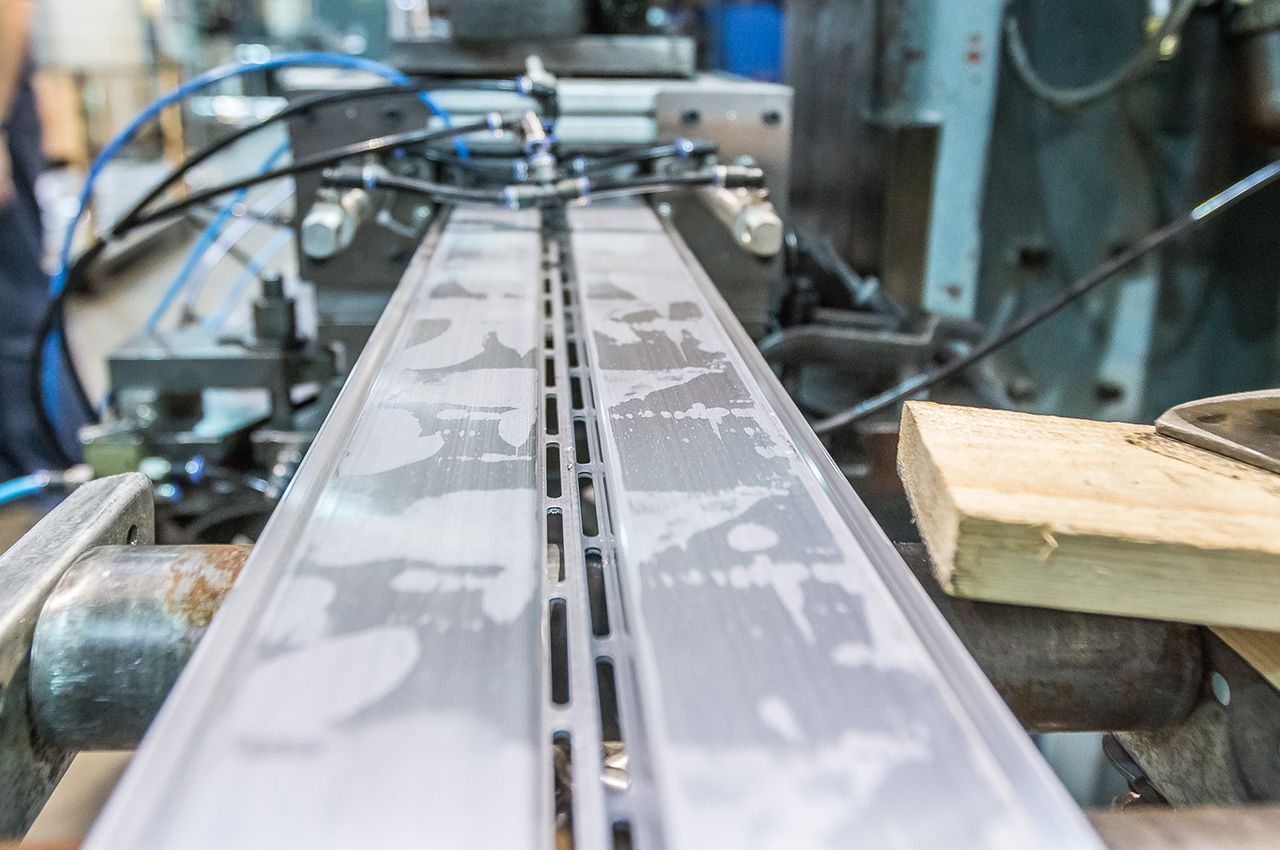 Surface finishing
Barrel finishing / trowalising
Round vibration finishing systems are furnished with various different mediums depending on the application. De-burring by barrel finishing is a cost-effective method of rounding edges of manufactured and processed components.
Glass bead blasting / blasting
Fully automatic blasting equipment is used to ensure constant quality. Dependant on application, different blasting mediums are used to create decorative surfaces. Components are cleaned or their surfaces are enlarged in order to achieve a better heat dissipation.
max. processing length: 2500 mm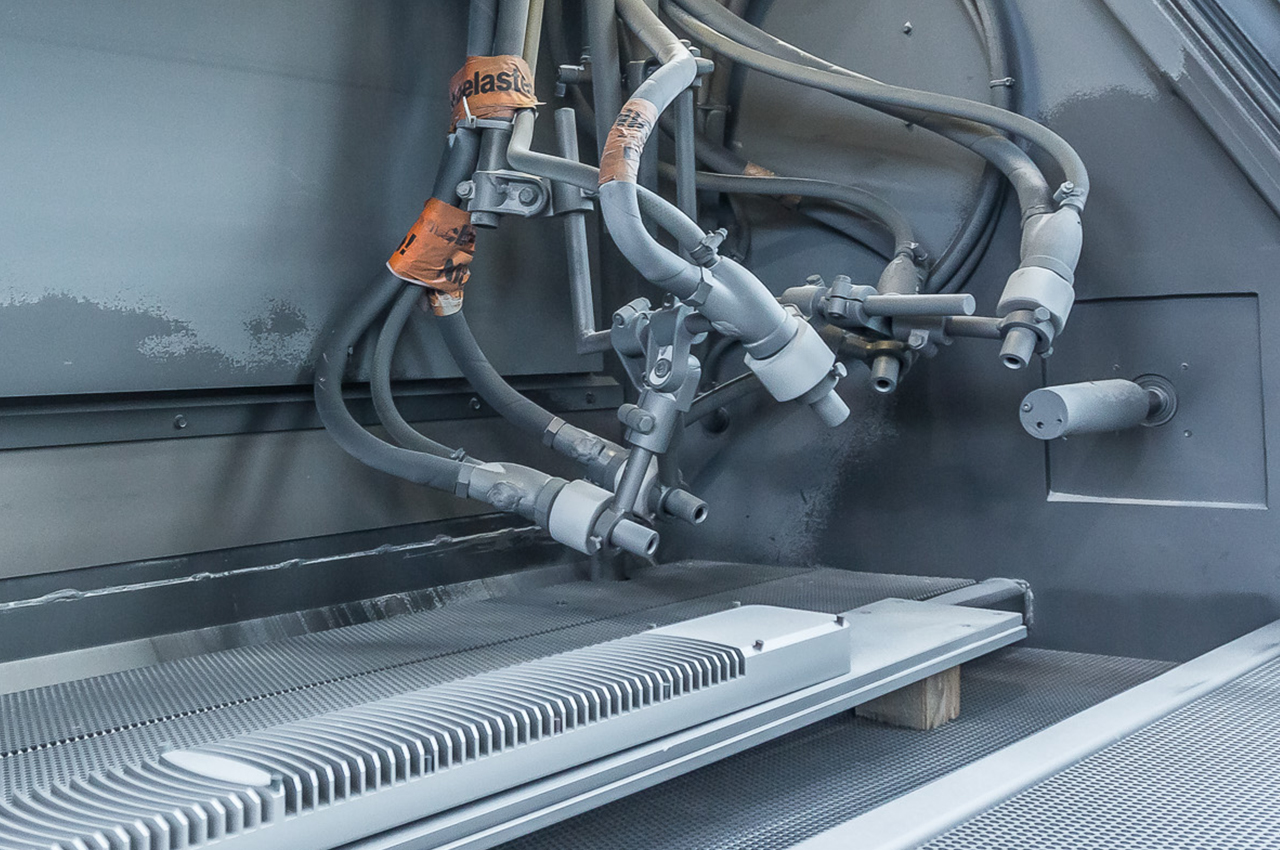 Brushing, smoothing, polishing
Components are brushed, smoothed and polished in our in-house grinding department. Non-reflecting design surfaces using a combination of aluminium and in-house anodising satin matt are produced.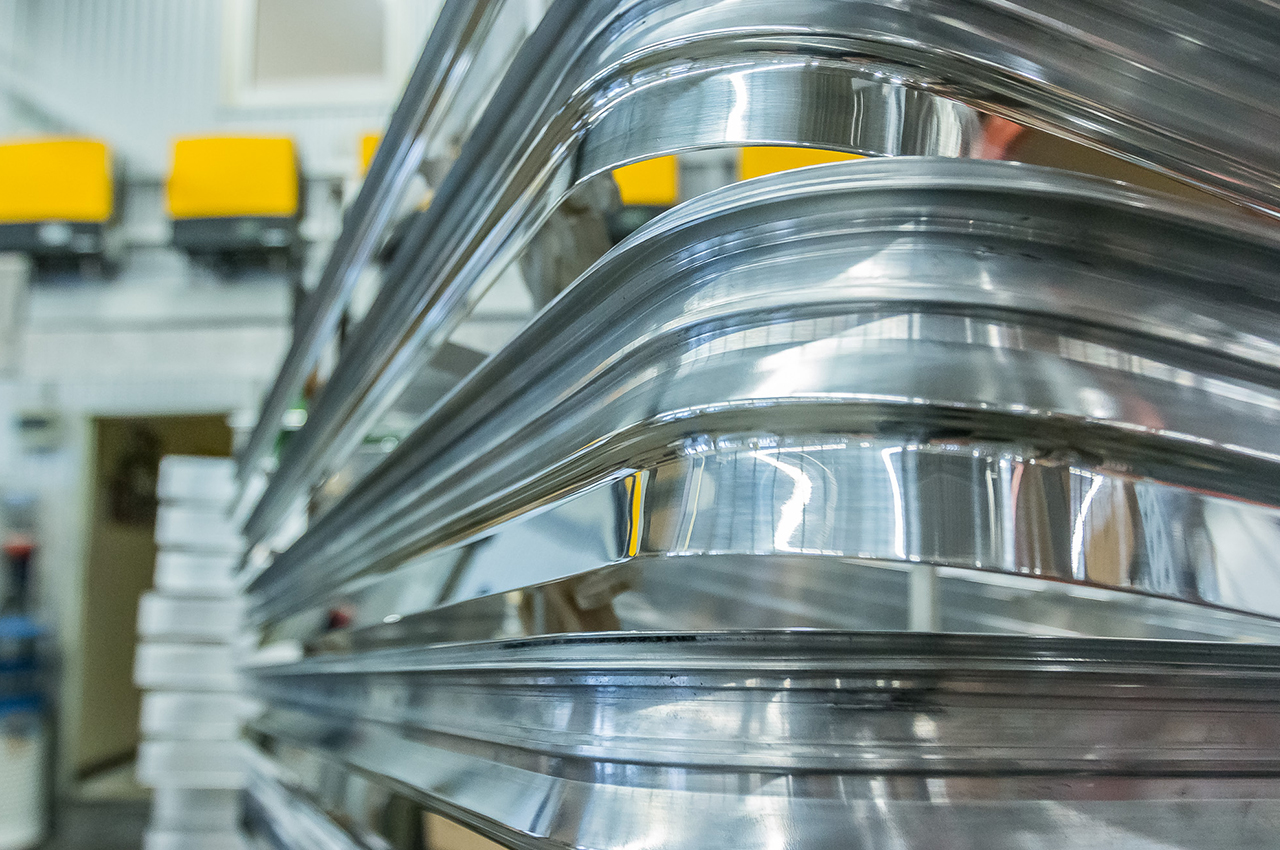 Surface Finishing
Anodised
All components from the original anodising process are initially degreased, cleaned and stained. This is followed by chromate coating, anodising or powder coating.
Tank size: 2500 mm, width: 600mm, height: 1200 mm
Chromate coating as a temporary form of corrosion protection with SURTEC650
Anodizing: DC process and electrolytic colouring
Standard colours: natural, bronze, black, special colours on request, layer thickness 5-25 µm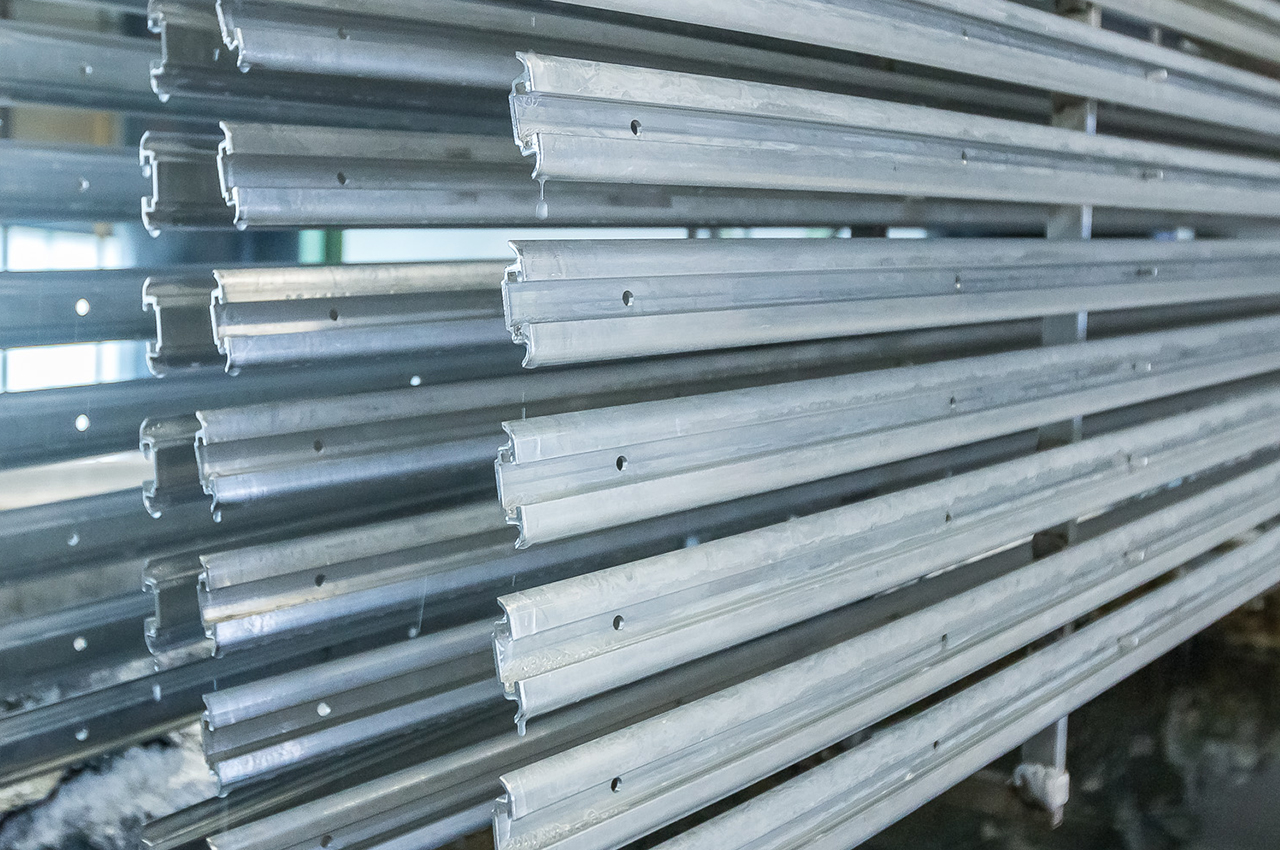 Individual anodising
By individually tailoring the framework to your components, we achieve particularly high output and flexibility for each anodizing procedure.
In addition to cost-effectiveness and efficiency, there is also the possibility of stretching pre-designated points in decorative components without these stretches being being visible in the subsequent mounted state.
Chromate coating as a temporary form of corrosion protection with SURTEC650
Anodizing: DC process and electrolytic colouring
Standard colours: natural, bronze, black, special colours on request layer thickness 5-25 µm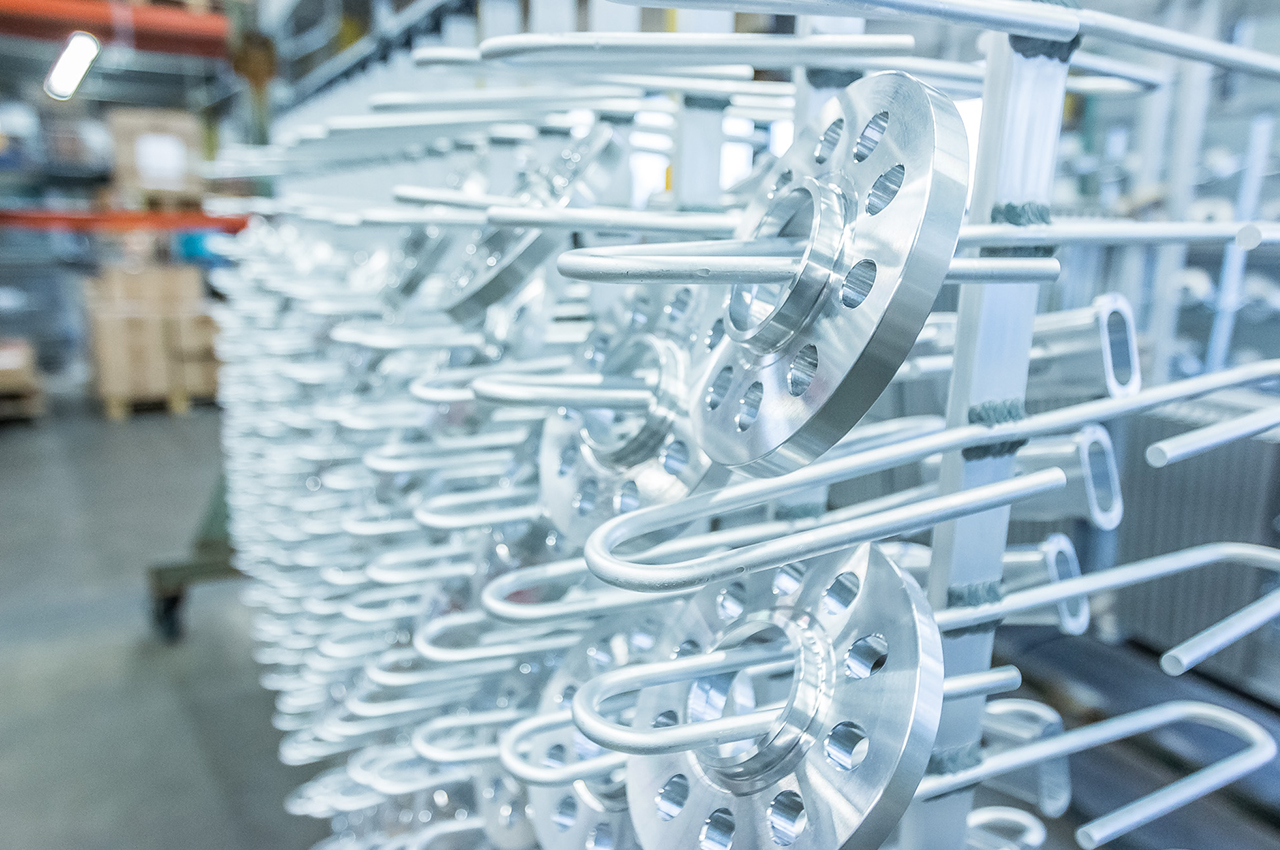 Powder coating
For decorative and functional coatings. Flow through systems and chamber furnaces for maximum component length of 3000.mm

Layer thickness: 20-150 µm
Procedure: electrostatic
Colours: RAL, NCS, DB-colours, metal, special colours
Structures: smooth, fine structure, general structure
Gloss level: glossy, silk gloss, matt, silk matt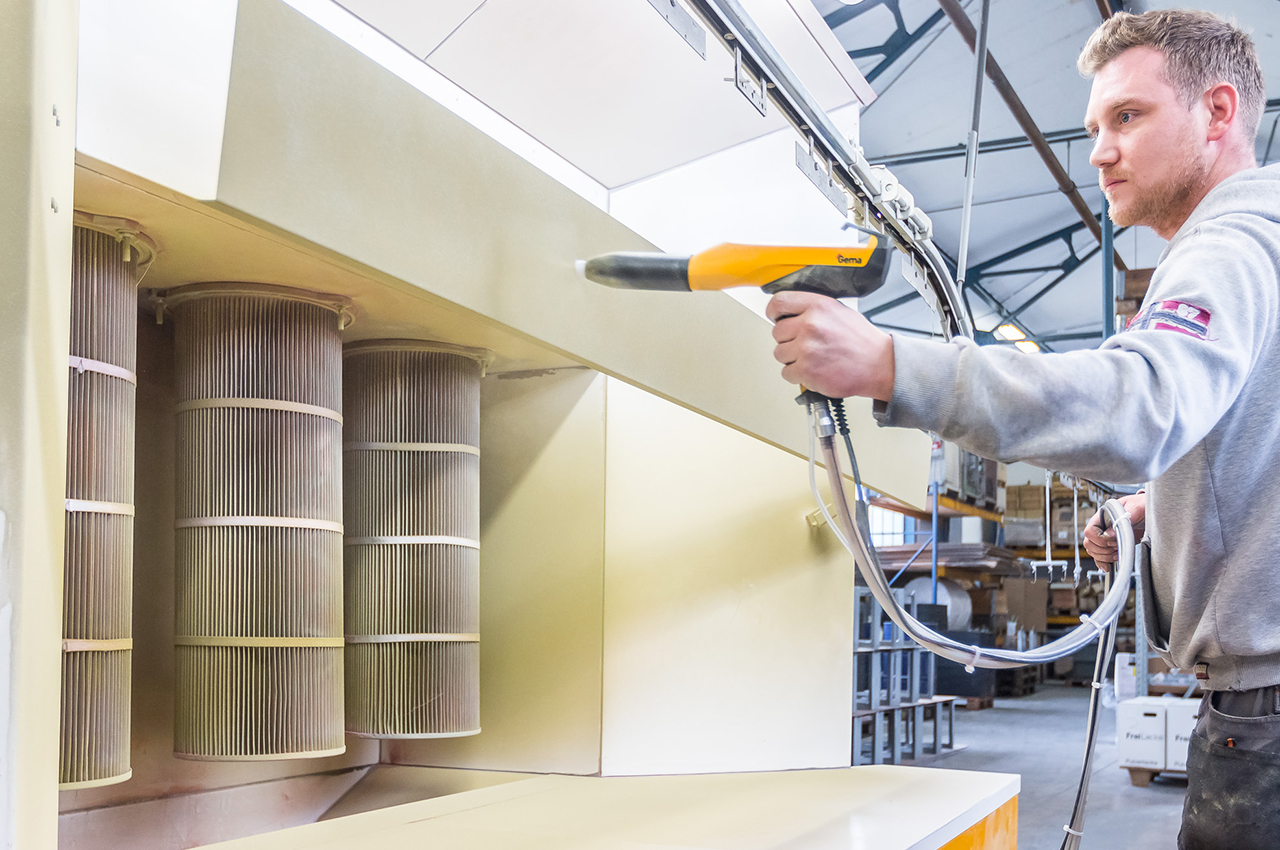 Quality
We are dependent on our customers, and with this knowledge have made it our benchmark to carry only products which meet the highest quality standards. Having been awarded the DIN EN ISO 9001:2015 certificate, it goes without saying that we will work on the continuous improvement of our products and our internal work-flows.
DIN EN ISO 9001:2015

(1.7 MiB)